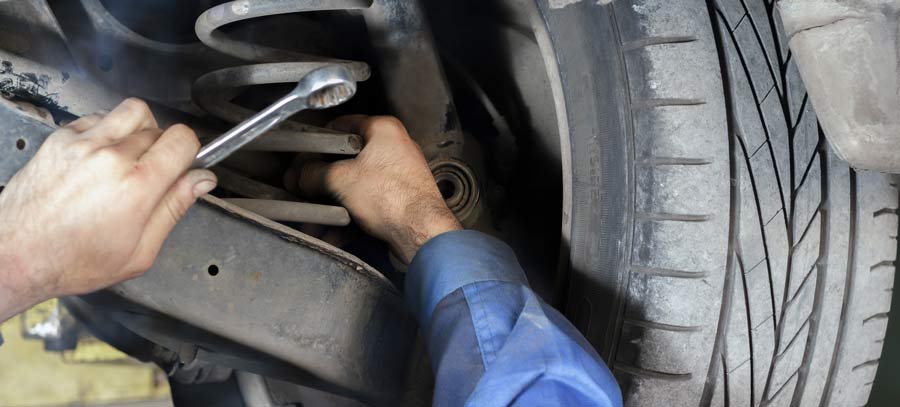 No one likes a bumpy ride. If your car is rumbling around on the road and you're feeling every single little divot or bump in the road, it's time to visit TMS Auto Care for suspension repair in Champaign, IL. Likewise, if you're having trouble keeping your car straight or you're feeling resistance during turns, your steering might also be affected. We handle both suspension and steering issues of all types, to restore the smoothness and control to your ride.
Suspension Services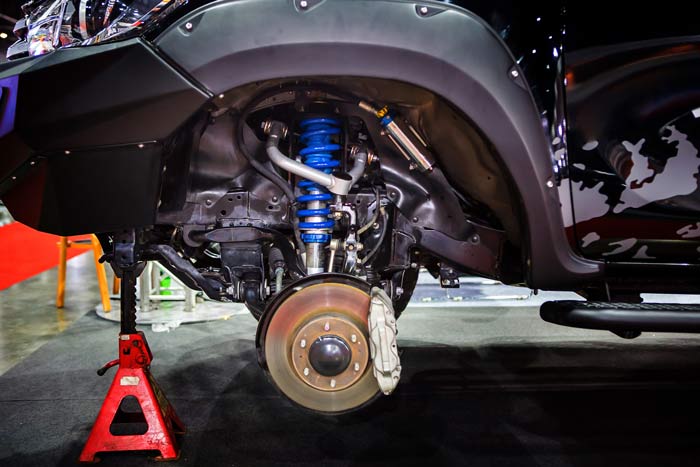 Your car's suspension system is what keeps everything smooth while you're driving. It's comprised of shocks, struts, springs, coils, joints and more, each of which plays a critical role in dissipating the bumps and jarring from the road below you.
Over time, however, your suspension system can become compromised. Years of compounded stress or a malfunction in any of its essential parts can occur, lessening its ability to mitigate vibration. As a result, you're left feeling every little bump in the road.
At TMS Auto Care, we pride ourselves on repairing your suspension system in its entirety. We'll replace worn-out parts and can pinpoint exactly where the problem lies. No matter how complex your suspension system, we're trained to service it to the fullest, to keep your car driving smoothly and safely.
Steering Services
The steering system of your car is a lot more complicated than turning a wheel. For your vehicle to respond appropriately, a series of other components need to work together. When they don't, it gets harder to handle your car and peripheral problems can develop as a result.
If your wheel is hard to turn, isn't responding properly or you're hearing disconcerting noises during turns, it's time to think about steering repair in Champaign, IL. From tie rods to the gearbox and everything in between, we make sure every part of your steering system is properly functional.
Solving Your Steering and Suspension Problems
Problems with steering and suspension are more than just annoying—they're also debilitating to your vehicle. They can cause everything from poor fuel economy, to premature wear of your tires, to damaged wheel components and more. Resolving them quickly is paramount.
If you notice problems with your steering or suspension, don't wait to schedule an appointment with TMS Auto Care. Contact us at 217-398-4070 and will be happy to consult with you to diagnose a steering or suspension problem. We're also available for brake repair and other auto repairs, so we hope to see you soon!