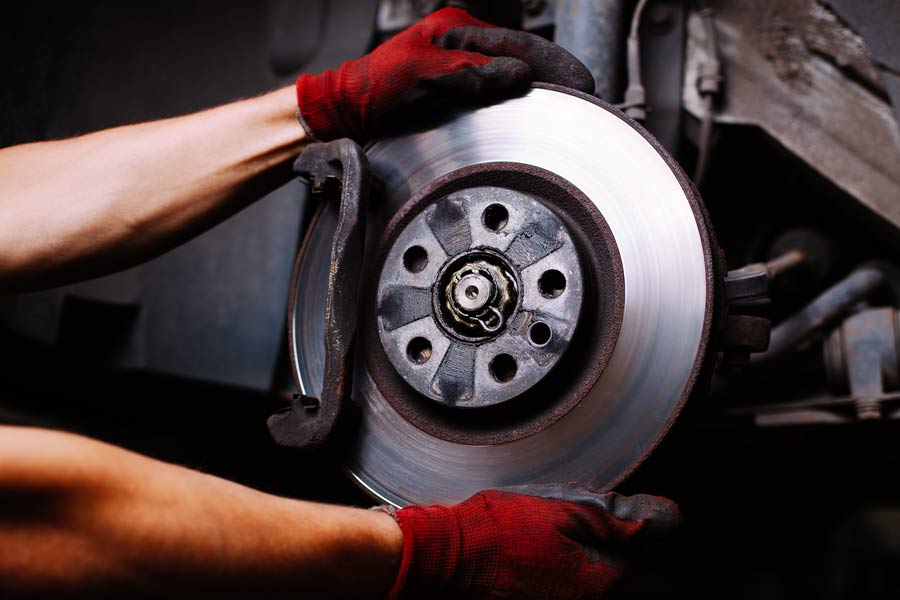 Do you hear a squealing when you depress the brake pedal? Have you noticed a loss of stopping power from your brakes? Is there a delay in stoppage when you hit the brakes? All of these signs and more signal the need for brake repair in Champaign, IL.
At TMS Auto Care, we're committed to giving your brakes the care and attention they demand to work perfectly. Whether you just need new pads or your entire brake assembly needs to be replaced, we're the ones to trust.
Complete Brake Service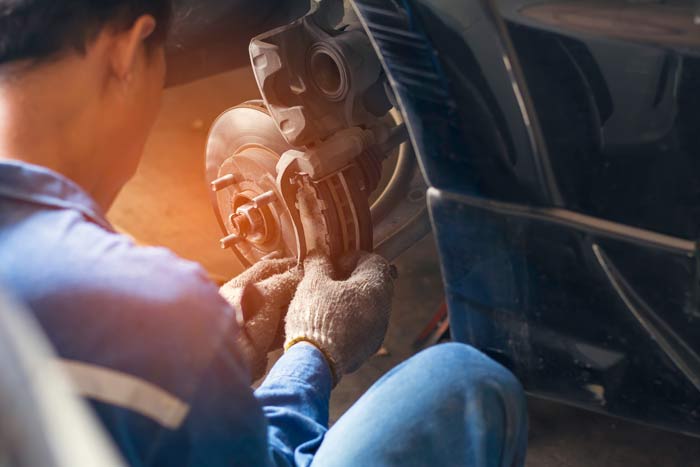 As a full-service brake repair shop in Champaign, IL, count on us to provide you with comprehensive service. From routine maintenance to major and minor repairs, we'll assess your brakes and ensure they get the expert care they need.
Brake replacement: Our team will assess the life remaining on your pads and can advise replacement before your brakes lose their stopping power and integrity. We replace all types of pads and shoes across all models of car.
Calipers and rotors: If you're overdue for a brake replacement, your calipers and rotors may have suffered as a result. Bent or warped components can hinder your braking ability and need to be replaced. Our techs can determine if there's any damage to calipers or rotors and repair them accordingly.
Brake repair: For vehicles long overdue for brake service, repairs are inevitable. We're adept at pinpointing where your brakes have been compromised and can restore them to their fullest stopping potential through precision repairs.
Brake line service: Mushy brake pedal? Pushing the pedal all the way into the floor to get stoppage? Brake line service is imperative. Allow us to service your brake lines so they work as expected, to give you safe, reliable stopping power.
Fluid and flushes: For fluid flushes and top-offs, we're the mechanic to trust. We'll alleviate any air pockets in your lines and ensure your braking system is functioning properly.
From problems with your calipers to issues routing back to your master cylinder, trust our team to oversee complete brake repair in Champaign, IL.
Restore Your Brakes
Don't drive another mile with suspect brakes. Make sure you're scheduling a service appointment with TMS Auto Care today, to get the brake service and repair your vehicle demands. Contact us today by calling 217-398-4070 for brake repair, steering and suspension work, and other car repair services in Champaign, IL.