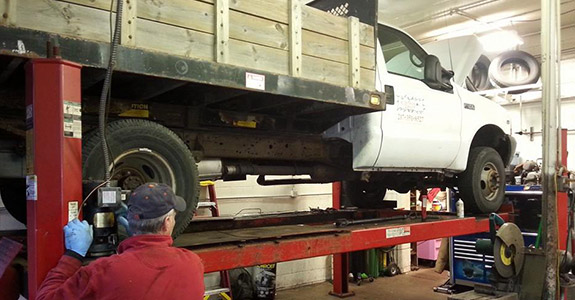 In this day and age, cars are an essential part of our daily lives. Unfortunately, regular use on a daily basis will result in wear and tear on your vehicle over time, but that's where TMS Auto Care comes in. We're proud to offer the best oil change services, auto tune-ups, auto repairs, truck repairs, and transmission work in Champaign, IL and we're more than happy to provide your car with the attention to detail it needs to get you where you need to go. With 20 years of experience in the car repair business, we know how to provide top-notch service, and there's nothing we enjoy more than seeing our satisfied customers return to us for all of their car care needs. TMS Auto Care car repair shop offers a full range of auto repairs and maintenance for all makes and models, including: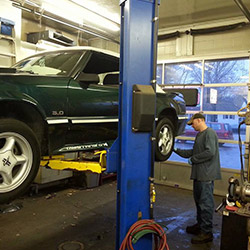 Engine and Transmission Repairs: The condition of your car's engine and transmission can make or break it in terms of its overall work capacity. To keep your vehicle running at its best, be sure to bring it in for routine maintenance checks and auto tune-ups. For simple and more intricate engine and transmission repair or work on your steering and suspension in Champaign IL, we're here to help. Here at TMS Auto Care, we don't cut corners. We use only the best tools and parts from trusted brands to ensure the best possible results at our auto shop in Champaign.
Auto Brakes and Tires: While your car's engine and transmission are key factors when it comes to the overall health of the vehicle, brakes and tires are not to be ignored. At TMS Auto Care, we offer expert advice and high-quality tire and brake repair services so that your car or truck can operate at its full potential. Whether your old car needs new brakes or you'd like to have your brake fluid checked, we can do it all.
Whatever your car troubles may be, we're here to relieve you of your burdens and get your vehicle back to working condition. Our auto shop will make sure that your car or truck is running at its full capacity and safe for the roads. Don't stress over your truck repair and car repair needs. Contact us today for oil change service and more at 217-398-4070 to see how we can help get you back behind the wheel in Champaign, IL with confidence.